Features
Total Security for Business Networks with following features
Multi-Location and Multi-Device Manager Console
Easily view and manage Security for PCs from all branches / locations
Single Click Installation
One Click Installation. Easily install on each PC in the Network
Compatible Network Types
Support and Compatible with both Network Types: Domain Controller or Workgroup
Organized the PCs in Groups
Group PCs as per department, floor, lab or location
Launch Scanning and Updates from Server
Start the scanning and updates on selected clients
Easy Application Management
View and Manage running processes.Transfer and run application and patches on remote PC etc
Network Updates without Internet
All Pc's without Internet automatically locate and fetch updates from nearest local Update Server
Restrict USB
Restrict USB removable media access as Allow / Block / Read-Only
Data Backup
Manage client data backup from the server, for safe keeping against any corruption or ransomware
Manage Security Settings
Remotely manage Antivirus Settings and Policies on Single PC or Group
Chat and Remote Desktop Viewer
System Admin can view desktop of client PC remotely by single click and can also chat with client PC
Easy Top-UP Key
Top-up validity of any local PC or field roaming Laptop.
Real-time Graphical Dashboard
Graphics is more talkative than words, with consideration of this concept we tried to add more and more graphics in our product . we are real time Network Endpoints Statistics , Security health status,Endpoints vulnerability, Statistics of Clients, Update and Threat status across the network in advanced graphical format which are more clear and usable.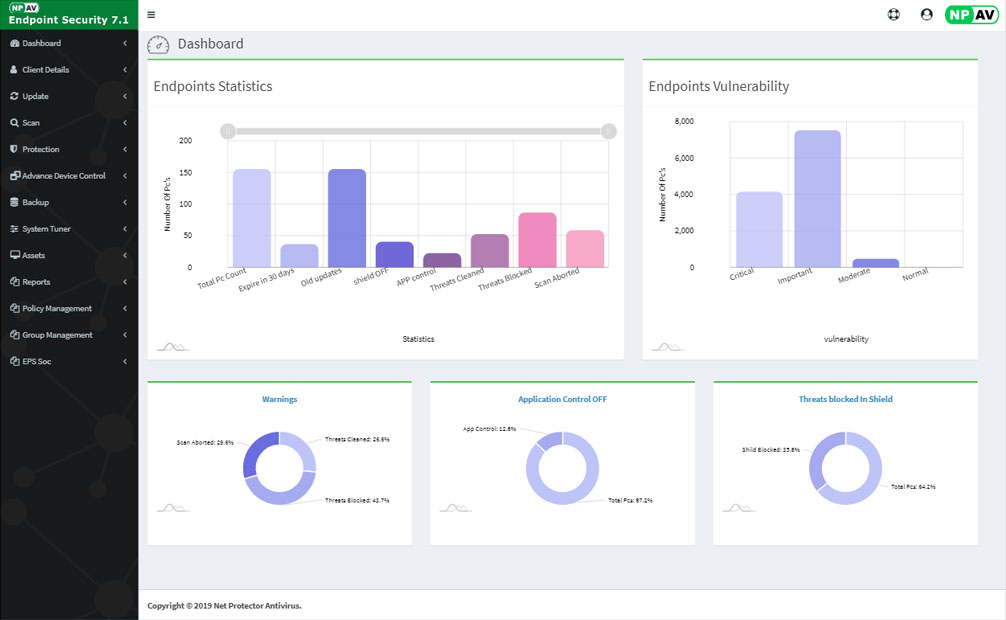 Data backup
Manage client data backup from the server. Data backup will protect the client's data from all kinds of ransomware attacks. The backup will be secured and will remain to be corruption free. Monitoring and managing functionalities will be enabled for the admin.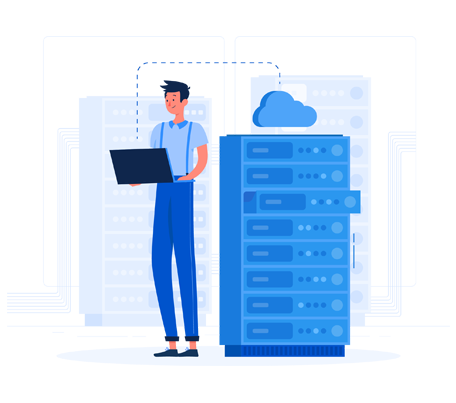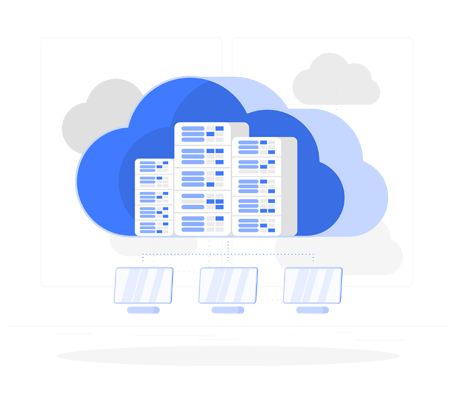 Cloud Based EPS Admin console
Ease of access increased exponentially as you can now manage the admin console from anywhere. Secure and reliable device independent access which allows the admin to access the console from any internet enabled PC/Mobile/Tablet.
Password Management
We secure and automate the process for managing local administrative passwords on endpoints, admin can set the endpoint's password from anywhere on one click. Logs of all the password change activities will be saved in the vault.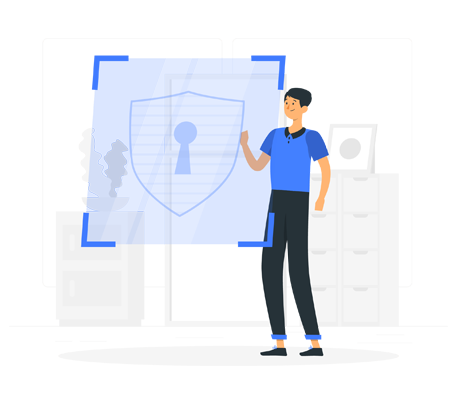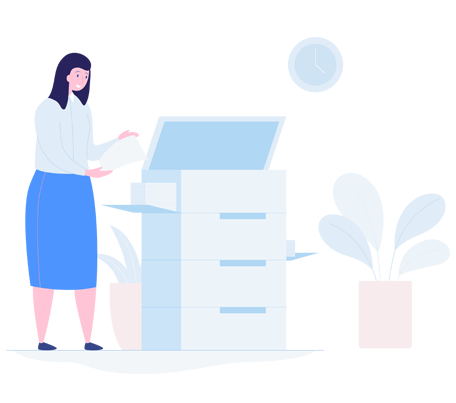 Printer Activity Monitor
Endpoint Security Console comprises of Print Activity feature that efficiently monitors and logs printing tasks done by the endpoints. It also provides a detailed report in CSV format of all printing jobs done by the endpoints from the attached printer or network printer.
Downloads
File Description
Download Links
Release Date
Size
Net Protector 2019 Total Security Full Version
(Run this setup file on Server PC)
InstallNP2019.exe
25-Sep-2019
375.53 MB
Endpoint Security Installer
(Run this exe only on Admin Console Server PC)
NPCorpEditionServer.exe
13-Jun-2019
15.3 MB
Admin Console Installer
(Run this exe only on Admin Console Server PC)
NPCorpEditionServer.exe
13-Jun-2019
15.3 MB
Client Installer
(Run this exe on all client PC)
NPCorpClient.exe
25-Apr-2019
1.85 MB
Admin Console Installation Guide
NPCorp_Install_Guide.pdf
12-Jun-2019
1.53 MB
MSI Installer
a. msici.msi
25-Sep-2019
737 KB
Showcase
Some Screenshots of EPS Intranet
Latest Blogs
Application Control is a very powerful tool used to block particular applications.
Shield of Admin Console is useful to give command related ...
Administrator can follow below easy steps to take Data Backup of network PCs.
Sales and service partners across the globe, to serve you